Luc Besson is baaaaaaaaaack.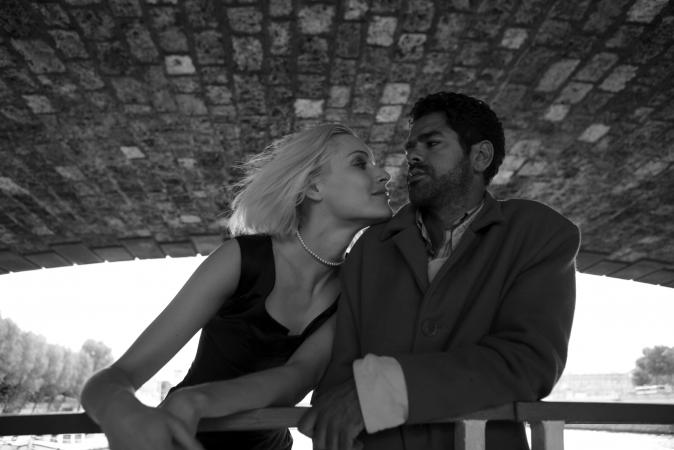 Plot
: down trodden gambler André is in debt. Lots of debt. His solution? Throwing himself of a Parisian bridge. The problem? A beautiful girl is about to beat him to it. Luckless André dives into save her and finds himself with a new...er remember Morgan Freeman in Robin Hood Prince of Thieves? A one of them (aka you save me life, therefore my life is yours - but coming from a 6ft blonde who could easily pass for a high end hooker, well...lets just say hijinks are bound to ensure).
It's actually not bad either. Dry subtle humour helps it tick along with plenty of Besson style. The plot is him down to a tee (i.e.: beautiful strange girl saves lost dissillusioned soul), nor are the physical characteristics of the female lead suprising (she's Mila, Bridget & Natalie all rolled into one). André is a treat though, a comic actor, he gives the film noir flavour a different slant.
My only major gripe is the colour scheme (black and white). It has the contrast up too high, the black vacuum and the white blown out leaving few and fuzzy grays in between - which, unfortuantely, makes it very hard for the eye to distinguish and track objects on the screen.
edit: